"SLL affords me the opportunity to create a rich, hands-on learning environment for my students… where they can construct and manipulate materials to make sense of their world." – Kelly Davidson, Phyllis Wheatly Community School
Our Mission
STEM Library Lab fosters academic success by providing teachers and students with access to equipment and support for high-quality active learning.
Our Vision
Every child has the opportunity to discover their passion for STEM and pursue a brighter future.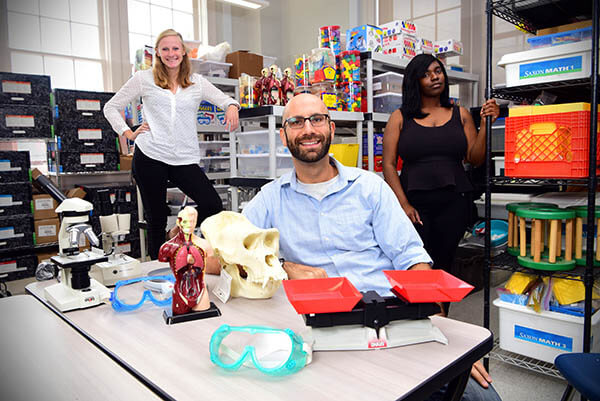 Our Backstory
STEM Library Lab was founded in 2016 by Todd Wackerman:
I spent 6 years teaching high school physics and algebra in New Orleans and Brooklyn, and during that time, access to equipment was among my greatest challenges. My second year, I prepared an acceleration lab for physics using a series of rain gutters, stopwatches, and baseballs. While students were engaged, our results were unusable due to the imprecision of the tools. The correct tool was an electronic motion sensor and dynamics kit, but a class set costs over $3,000. The company was kind enough to sell me a single old floor model at discount, and my students were able to experience at least a demo of the concept. This experience in particular set me on the path to imagine and eventually create STEM Library Lab, as a way to provide this resource for teachers and students and to bring active learning opportunities to life in our public school classrooms.
When I left the classroom in June 2016, I reconnected with an old friend, Sarah Cosse, who had been working in nonprofit management for the past few years and was eager to take on a new challenge. Together, we co-founded STEM Library Lab, and aside from disagreements on the correct number of spaces at the end of a sentence, the rest was history. Well, history still in the making, hopefully with your help along the way!
Team & Board of Directors
Todd Wackerman and Sarah Cosse manage the day to day operations of STEM Library Lab. Learn about the STEM team, and meet the STEM Library Lab board of directors.
Todd Wackerman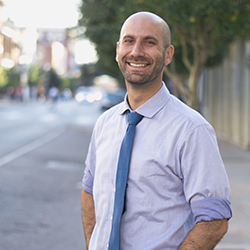 Todd Wackerman taught Physics and a variety of other STEM subjects at public schools in New Orleans and Brooklyn from 2010-2016.
Currently, he is pursuing an MBA at Tulane's Freeman School. Todd received his B.A. from Boston College in Political Science and History, and his M.A.T. in Science Education from the University of New Orleans. He feels most comfortable when surrounded by books or trees. He once finished 11th to last in the Boston Marathon.
Todd has worked various roles in schools and universities all across the country, including California, Massachusetts, Louisiana, and New York. During that time, he developed the idea for STELL, as a solution to challenges accessing high-quality STEM resources for his classroom. Now, Todd is excited to be founding SLL and helping teachers to improve the quality of their classroom experiences.
Sarah Cosse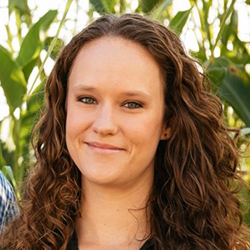 The founding board chair of SLL, Sarah Cosse brings a wealth of experience in non-profit administration and organizational expansion. With more than a decade of experience in the non-profit sector, Sarah has provided leadership in human resources, federal grant administration, fundraising, and project and financial management. Sarah has worked for both grassroots non-profits, as well as larger entities, including The National WWII Museum, SBP (formerly St Bernard Project), HandsOn New Orleans, and the University of Virginia.
Sarah holds a BA from the University of Virginia and serves as Board Secretary for the Tulane / Canal Neighborhood Development Corporation in addition to her role with SLL.
Michaela Slosar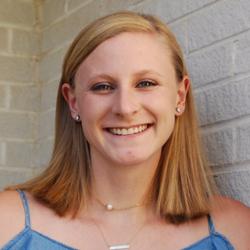 Michaela graduated in May of 2018 from Tulane University with a dual degree in Public Health and International Development. During her time at Tulane, she worked for the Tulane football team as a student athletic trainer. After graduation, she spent the summer in the Dominican Republic leading high school students on service learning trips.
She soon realized she was not ready to leave New Orleans and returned after the Dominican Republic to accept an AmeriCorps VISTA position with Tulane Center for Public Service and STEM Library Lab.
She enjoys rock climbing and backpacking in the mountains. In addition to her love of heights, she also loves coffee. She is obsessed with hockey and makes a mean chocolate chip cookie.
Alexandra Cooper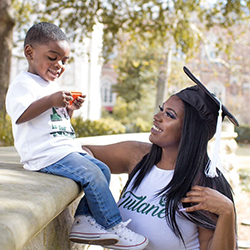 Alexandra Cooper studied at Tulane University and earned a B.A. in Political Science and Classical History. During that time, she interned for New Orleans Public Defenders' office and at the former Lake Area New Tech Early College High School as a teacher's assistant.
Alexandra prefers to use her nickname 'Allie'. She loves listening to rap music while she completes her daily tasks and frequently attends concerts in the New Orleans area. Allie has a three-year-old son named, Julien.
She has worked in various customer service positions including sales associate and cashier. She is now a member of the Notre Dame Mission Volunteers, under the AmeriCorps umbrella. She is enthused to connect with all of the STEM teachers in the New Orleans Metro Area and aid them in inspiring the future minds of America!
Madeline Mesa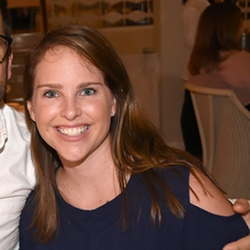 Madeline Mesa – Tulane MBA 2018, MBP Consultants
Throughout her career, Madeline Peters has elevated and propelled the profile of individuals, start-ups and corporate entities within technology, media, sports, nonprofit and corporate verticals for clients including Thomson Reuters, Cinnabon, the New York Jets, Tommy Hilfiger, and IDEO, among others.
She began her career with MSNBC's Morning Joe, where she gained production and talent management experience. From there she oversaw publicity for the cable network's daytime and documentary programming. Madeline then worked at Derris, a strategic communications firm in New York City.
Madeline holds a B.A. in Political Communication from Louisiana State University and an M.B.A. from Tulane University with a focus in Finance.
Keith Crawford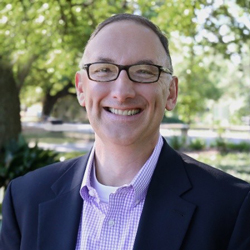 Keith Crawford – Loftin Group
Keith founded the Loftin Group, LLC, a managerial consulting practice focusing on financial management, capital management, and strategic planning for start-up and growth businesses. Keith has also held numerous financial management roles including CFO of the Idea Village and many financial management roles within Eli Lilly and Company in Indianapolis, Indiana ranging from controllership roles in the Company's R&D function to management consulting roles within the Company's Internal Audit organization.
Keith is also a Co-founder of an education technology startup company focusing on the distribution of course content in higher education. As SLL's board treasurer, Keith reviews financials to ensure that accounting and money management are all in order.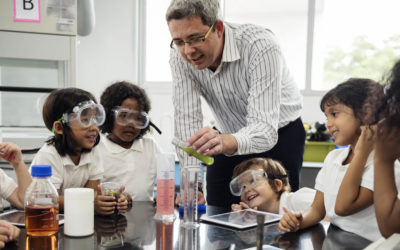 Tulane University's A. B. Freeman School of Business has named the six student teams that will face off in the qualifying round of the 2018 Tulane Business Model Competition…
read more
Our Location
STEM Library Lab
2426 Esplanade Avenue
Room 2050
New Orleans, LA 70119
504.517.3584
Regular Hours
Monday-Thursday 4:00-7:00 p.m.
Friday 4:00-5:00 p.m.
Sunday 12:00-3:00 p.m.
By appointment during the school day