"SLL affords me the opportunity to create a rich, hands-on learning environment for my students… where they can construct and manipulate materials to make sense of their world."
Kelly Davidson, Phyllis Wheatley Community School
Our Mission
STEM Library Lab fosters high-quality active learning by providing teachers with access to equipment, programs, experiences and STEM instructional support to drive student success.
Our Vision
Students in every classroom have exposure to quality educational experiences that prepare them for a 21st Century future.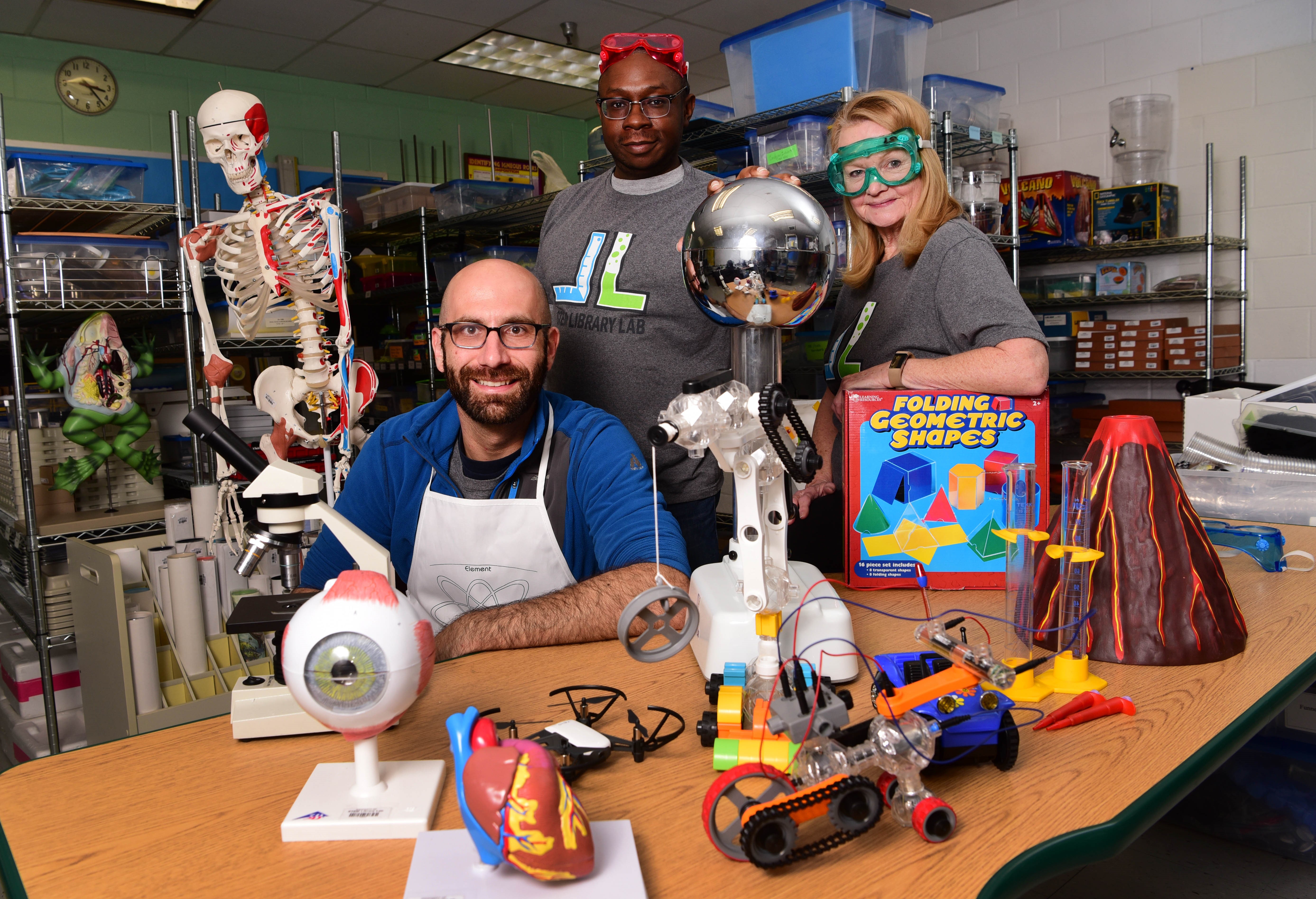 Our Commitment to racial and educational equity
STEM Library Lab was founded by two white people, one from Metairie, but neither of whom grew up or went to high school here, with a mission of improving STEM education in K-12 public schools, this meant serving a primarily black audience. From the outset, we have been cognizant of the inherent disconnect, and so have actively adopted strategies and sought counsel from others to ensure that racial equity is embedded in our operations, rather than simply our impact mission.
In our hiring practices, we ensure that positions are accessible to people of all races through deliberate open recruitment, and to date 50% of our hired positions are people of color, as well as the majority of our contractors and local vendors.
Our five-member board is currently 80% female and 60% BIPOC, and as we grow and roll on new members, we commit to a board that is racially representative of the city-wide demographics, which is 60% black and 35% white.  The board has two named leadership positions, one of whom is a person of color.
In addition to the board we have one advisory committee comprised of 8 members, half of whom are black and 6 of whom are female.
With regard to our programming and our impact mission, we have been deliberate in the schools with which we pursue affiliation, specifically that we are focusing on teachers at schools that are under-resourced or which serve low-income student populations.  Our data bears this out; the majority of our teacher borrowers work in schools that serve majority free-and-reduced-lunch students, and our teacher demographics are representative of the demographics of teachers city-wide in terms of race, gender, age, and experience.
SLL is posting this information because given the civic discourse around police and citizen brutality and the murder of innocent black people, there are open concerns surrounding organizations with white leadership serving black people, which are valid.  If you have chosen to read this, we welcome pushback on our progress, and feedback on how we can do better. There are no race-neutral decisions; racism affects everyone, and we strive to acknowledge this in ourselves in order to combat it. But we also hope that, had we left this information unsaid, if you have worked with STEM Library Lab, you could feel our commitment to racial equity and how we have been intentional in embedding anti-racist tactics into our organization's structure, as well as our commitment to do more.
Our Backstory
STEM Library Lab was founded in 2016 by Todd Wackerman:
I spent 6 years teaching high school physics and algebra in New Orleans and Brooklyn, and during that time, access to equipment was among my greatest challenges. My second year, I prepared an acceleration lab for physics using a series of rain gutters, stopwatches, and baseballs. While students were engaged, our results were unusable due to the imprecision of the tools. The correct tool was an electronic motion sensor and dynamics kit, but a class set costs over $3,000. The company was kind enough to sell me a single old floor model at discount, and my students were able to experience at least a demo of the concept. This experience in particular set me on the path to imagine and eventually create STEM Library Lab, as a way to provide this resource for teachers and students and to bring active learning opportunities to life in our public school classrooms.
When I left the classroom in June 2016, I reconnected with an old friend, Sarah Cosse, who had been working in nonprofit management for the past few years and was eager to take on a new challenge. Together, we co-founded STEM Library Lab, and aside from disagreements on the correct number of spaces at the end of a sentence, the rest was history. Well, history still in the making, hopefully with your help along the way!
Team & Board of Directors
Linzy Capdeboscq Alston - ServeLA Teacher Free-Store Coordinator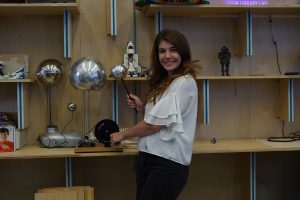 Linzy Capdeboscq Alston – Teacher Free-Store Coordinator
Linzy is an interior designer by trade who is excited to utilize those skills in the Teacher Free-Store. A graduate from The Art Institute in Denver, CO she spent several years in commercial design before moving back home to Louisiana. As a lifelong learner who is passionate about exploring new ideas and perspectives, Linzy has worked on many different projects in New Orleans and beyond. While searching for more opportunities for community involvement she came across the Teacher Free-Store, a perfect fit at the cross-section of design and impact. She is excited to help grow the capacity of our local teachers, through access to materials for their classrooms, while also working to reduce waste and resource misallocation.
linzy@stemlibrarylab.org
Brenna Gourgeot - ServeLA STEM Library Lab Coordinator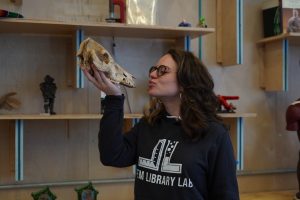 Brenna Gourgeot – ServeLA STEM Library Lab Coordinator
Brenna was born and raised in New Orleans, but if you really press the issue, she'll tell you her early years were spent in St. Bernard Parish. She graduated in 2013 from the New Orleans Center for Creative Art and was New Orleans Charter Science and Math High School's 2013 Valedictorian. Unsure of what she wanted to study in college, she studied everything and graduated in 2018 from Dartmouth College with a Bachelor of Fine Arts, two minors in Religion and Biology, and fluency in four languages. Since 2011, she has traveled to 16 countries and 40 states and doesn't plan on stopping until she runs out of places on the map.
Libraries have been Brenna's passion since she was a child. Not only does she believe in the human right to free and accessible information, but the order and tranquility of libraries have always provided her a personal safe space. She is thrilled to work at STEM Library Lab where she creates a welcoming and exciting place of discovery for tireless educators in the Greater New Orleans area.
Maria Landrum - Service Learning Manager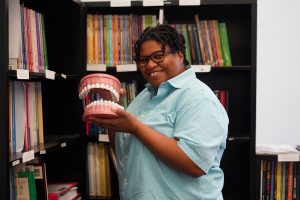 Maria Landrum – Service Learning Manager
Maria Landrum originally hails from Shreveport, Louisiana, and fell in love with New Orleans while attending Loyola University.
She holds a master's degree in library and information science from Louisiana State University and has worked in public libraries for the past nine years. Maria began her career as a children's librarian in Jefferson Parish. Besides sharing her love for reading through weekly storytimes, she developed a range of children's programs such as drawing workshops and STEM activities. Maria later joined New Orleans Public Library as a branch manager and continued producing programs — for all ages — before becoming head of the library's Programming and Outreach department.
Maria is thrilled to join STEM Library Lab and to help empower teachers and educate children in the Greater New Orleans area.
maria@stemlibrarylab.org
Robin Martin - Marketing & Education Opportunities Manager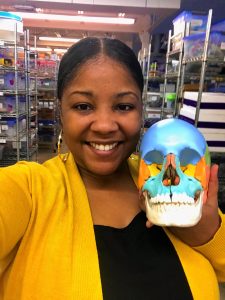 Robin Martin – Marketing & Education Opportunities Manager
Robin, like a lot of New Orleanians, comes from a musical family. She is a graduate of McDonogh 35, where she learned to play saxophone, bass clarinet, and trombone. She then took her talents to Virginia, where she marched for the Norfolk State University Spartan Legion on full music & academic scholarships, graduating with honors.
After working for President Barack Obama's 2012 campaign in North Carolina, Robin decided to take the community/ grassroots organizing skills she learned there and help her city's severely neglected school band programs. She helped co-found the New Orleans Legacy Association of Bands, where she served as president from 2013-2019. She has also worked as Program Coordinator for House of Blues Music Forward Foundation, partnering with local school and community organizations to help young people explore careers in the music industry, both on stage & off. She has experience with social media management, including how to properly market brands using social media.
She is happily at home with STEM Library Lab where she serves as our Marketing and EdOpportunities Database Manager.
robin@stemlibrarylab.org
Karen Marshall - Director of Professional Development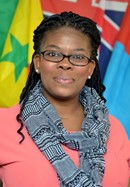 Karen Marshall has been teaching science for 17 years. She graduated from Xavier University New Orleans with a bachelors in biology and a chemistry minor. She also received her teaching license from Xavier through the Alternate Route Program.  She began her teaching career in New Orleans, but has experience as a teacher leader in Mississippi as well. Throughout her career she's worked with students of all ages. For the past 7 years she's been educating 8th grade students at the International School of Louisiana. As a veteran science teacher, with a passion for her career and subject, she has expanded her time to be the Science Curriculum Coordinator and Coach.
As the State standards have begun to change to phenomenon based learning with a focus on project based teaching, Ms. Marshall has been leading the lower school students and teachers in this pursuit of collaborative change; while continuing to inspire her 8th grade scientists. Karen is a member of the Redbeans crew and has been for the three years.  
This past year she has received the District award from Shell and NSTA's lab challenge and the Chairman award from American Petroleum Institute. 
Monique Pilie - Director of Operations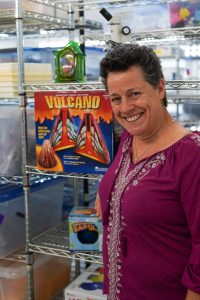 Monique Pilié – Director of Operations
Monique was born and raised in New Orleans. After seeing the destruction from Hurricane Katrina, she started a non-profit to help replace the 100,000 trees that were lost in New Orleans due to the storm. To that end, she started Hike for Katreena, with the goal of planting one tree in New Orleans for each of the 2,175 miles of the Appalachian Trail. In the months after the storm, she quit her job, sold her house and hiked all 2,175 miles of the Trail and started planting trees in New Orleans. In five years, Hike for Katreena planted over 8,000 trees. Monique then handed over the leadership role of the organization. Monique then began working with All Hands Volunteers, a non-profit that responds to natural disasters around the world. She started as a Team Leader and worked her way up to Director of US Recovery and Repair for All Hands Volunteers. Wanting to contribute more to city she grew up in, Monique accepted the position of Executive Director of Louisiana Green Corps, where she helped young adults on their path to employment. Monique is excited to have recently accepted the role of Director of Operations with STEM Library Lab and is looking forward to helping empower educators!
monique@stemlibrarylab.org
Slate Rostal- ServeLA Service Learning Coordinator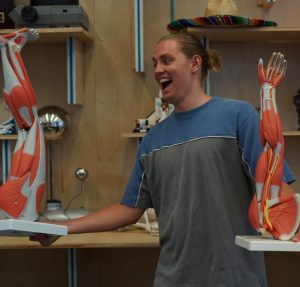 Slate Rostal- ServeLA Service Learning Coordinator
Slate is originally from Minneapolis, MN and grew up in Nairobi, Kenya. Once he completed high school, he moved back to the U.S. for college and received a degree in Chemistry in 2021. Shortly after, he got a job coaching youth soccer in New Orleans where he was able to help children build a love for sports while developing their skills. He then joined STEM Library Lab as an Americorps member inspired by the value they place on education and equity. In his free time, Slate enjoys exploring the city on his bicycle, drawing in the beautiful parks and reading about Science.
slate@stemlibrarylab.org
Julie Tran - ServeLA Social Media Coordinator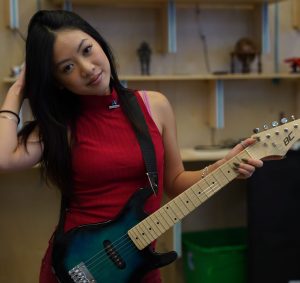 Julie Tran – ServeLA Social Media Coordinator
Born in New Orleans and raised by Vietnamese immigrants, Julie was always immersed in rich culture. Growing up, Julie understood that the sense of belonging was a key component to an individuality's identity and happiness, whilst bearing witness to health, economic, and racial inequities that her parents faced. With these two things in mind, she decided to pursue a BS in Public Health, continuing onto an MPH in International Public Health and Sustainable Development with Tulane University. Because of her pure love for culture, Julie then decided to apply her classroom knowledge to the field by traveling around Latin America, the Caribbean, and Spain. With her newfound knowledge and vigor for life, Julie returned to New Orleans to work on outreach by uptaking marketing and social media for UNO. She then branched to local clothing brands, musicians, and hair stylists, which fueled her inherent creative nature. Despite enjoying her time in the entertainment industry, Julie missed the spirit of New Orleans and wanted to bring her new skills to her community. As a result, Julie's journey led her to ServeLouisiana and STEM Library Lab, where she is very excited to add vibrancy and color to the dreams and passions of the team.
julie@stemlibrarylab.org
Szabolcs Varga - STEM Librarian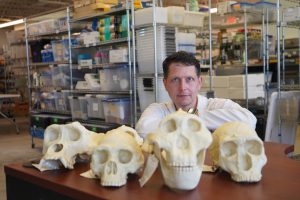 Szabolcs "Szabi" Varga – STEM Librarian
Szabolcs was born in Budapest, Hungary and immigrated to the United States in 1989. His grandmother was a lifelong elementary educator behind the iron curtain. He attended Sophie B. Wright Middle School and graduated from McMain High School in New Orleans. Having attended schools in three countries and two states – the lack of funding, equipment and opportunities made an indelible impact on his life's work.
Szabi received his undergraduate degree in Fine Art from LSU and a Masters in History from Southeastern Louisiana University while working as a graduate assistant. He was a mentor teacher who taught 3rd-8th grade Science, Math, ELA and Social Studies for nine years in Orleans, Jefferson, and Tangipahoa parishes. Szabi was also a Louisiana Teacher Leader presenting at the Teacher Leader conference, a LEAP Test review committee member, and a STEM summer camp coordinator.
Szabi is delighted to join the STEM Library Lab to assist teachers by helping to find the perfect tools for their classrooms to create lifelong learners.
szabi@stemlibrarylab.org
Todd Wackerman - Executive Director and Co-Founder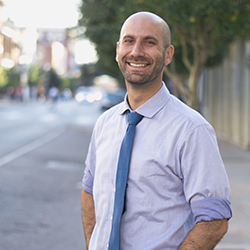 Todd Wackerman is the founder and director of STEM Library Lab, a local equipment share resource center in New Orleans.  He taught Physics and a variety of other STEM subjects at public schools in New Orleans and Brooklyn from 2010-2016.
Todd received his MBA from Tulane's Freeman School of Business, an MAT in Science Education from the University of New Orleans, and his from BA from Boston College in Political Science and History. He feels most comfortable when surrounded by books or trees. He once finished 11th to last in the Boston Marathon. Prior to teaching, he worked as a program manager and project coordinator for corporate volunteerism at two nonprofits, and has extensive volunteer experience with local nonprofits including Crescent City Farmers' Market and Youth Run NOLA.
Todd has worked in various roles in schools and universities all across the country, including California, Massachusetts, Louisiana and New York. Building from those experiences, he is excited to be founding STEM Library Lab and helping teachers to improve the quality of their classroom experiences.
twackerman@stemlibrarylab.org
Cobren Greer - Board Chair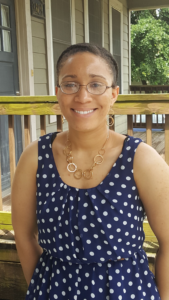 Educator/ Spark Mindset / New Orleans, LA
Cobren is a proud alumna of Wellesley College. During her time in Massachusetts, she volunteered with a college access program called Bridging the Gap (BTG). Her work with BTG piqued her interest in education and working with youth. She later worked with MIT's MOSTEC science program and became passionate about helping students pursue careers in the STEM fields. In 2013 Cobren joined Teach for America and moved to New Orleans to begin her science teaching career. After six years of teaching, Cobren transitioned to Livingston Collegiate where she ran the school's dual enrollment courses and CTE curriculum as the Manager of External programs. She is dedicated to ensuring that all students have access to an excellent education in high school and beyond and currently serves as Board Chair for the Stem Libray Lab. In her spare time, Cobren enjoys gardening, traveling, kayaking on the bayou, and cheering on her favorite team, the New Orleans Saints.
Sarah Cosse - Board Secretary and Co-Founder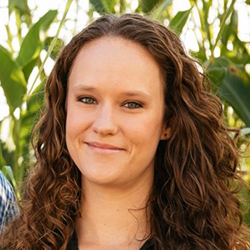 The founding board chair of SLL, Sarah Cosse brings a wealth of experience in non-profit administration and organizational expansion. With more than a decade of experience in the non-profit sector, Sarah has provided leadership in human resources, federal grant administration, fundraising, and project and financial management. Sarah has worked for both grassroots non-profits, as well as larger entities, including The National WWII Museum, SBP (formerly St Bernard Project), HandsOn New Orleans, and the University of Virginia. Sarah holds a BA from the University of Virginia and is a Board Member for the Tulane / Canal Neighborhood Development Corporation in addition to her role with SLL.
Lindsay Carter - Board Member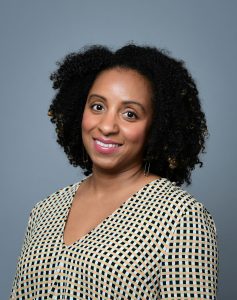 Lindsay Carter serves as the Chief Financial Officer (CFO) of Warren Easton Charter School in New Orleans. As the CFO she is member of the school's leadership team and plays a key role in enabling the organization to achieve its mission and operate efficiently. She leads and coordinates the organization's investment policies (including due diligence and management), coordinating the annual audit, and implementing financial policies and procedures necessary to ensure organizational financial compliance. Her work includes identifying major sources of revenue available to Warren Easton through local, state, and federal funding as well as exploring alternative and innovative revenue sources.
Her recent work includes developing opportunities to provide all staff members with a transparent understanding of the school's financial practices and decision making as a tool for reaching the school's overall mission. Prior to joining Warren Easton, Carter spent 10 years with the Orleans Parish School Board working to improve budget guidelines, coordinating, and preparing the general and enterprise funds, as well as managing capital projects budgets. Her previous accounting work was with the accounting firm Alvarez and Marsal.  Lindsay has earned her bachelor's degree in Accounting from Xavier University of Louisiana. She enjoys spending time with her daughter who attends a charter school in New Orleans.
Michelle Hewlett Sanchez - Board Member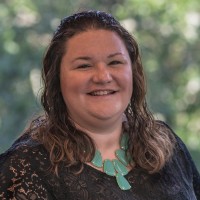 Dr. Michelle Sanchez is a Senior Professor of Practice and the Director of the Center for K-12 STEM Education in the Tulane University School of Science and Engineering. She is native New Orleanian and joined the Tulane faculty in 2012.
As the Director of the Tulane Center for K-12 STEM Education, she aims to connect Tulane and the New Orleans community, engage local students through hands-on experiences in STEM, and inspire confidence in the next generation of leaders and learners.
She also coordinates the Tulane Science Scholars Program, which brings exceptional 11th–12th grade students to Tulane for for-credit summer classes with Tulane faculty and graduate students while having the opportunity to live on campus. In addition, she is the Director of Tulane's two middle school programs – Girls in STEM at Tulane (GiST) and Boys At Tulane in STEM (BATS), which brings 5th–7th grade students to campus to meet and work with role models in STEM fields by doing hands-on activities.
She also serves as Fair Director for the Greater New Orleans Science and Engineering Fair, helps coordinate the FIRST Lego League and FIRST Robotics competitions for Louisiana, and serves on the board of the Greater New Orleans STEM Initiative.
Camille Bryant - Board Member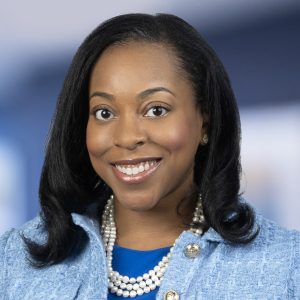 Camille Bryant is a Member at the law firm McGlinchey Stafford, PLLC. Based in the firm's New Orleans office, she guides employers through a wide range of employment law issues, whether through litigation or advice and counsel. In the areas of litigation, Camille has experience representing employers in both single-plaintiff and class action litigation. She is well versed in advising employers with respect to independent contractor classification, non-compete agreements, counsel and discipline, wage and hour issues, and employment discrimination. She also advises clients on issues under the Americans with Disabilities Act (ADA), including places of public accommodation and website accessibility, and she conducts investigations and trainings for clients. She also negotiates collective bargaining agreements and has coordinated anti-union campaign efforts.
As a trainer and DEI facilitator, Camille guides organizations in creating workplace cultures of safety, respect, diversity, and inclusion, and helps employers effectively investigate, defend against, and develop advance plans to avoid or minimize workplace crises stemming from claims of racist or non-inclusive workplace environments, discrimination, sexual harassment, and other workplace misconduct.
George Lunsford - Board Treasurer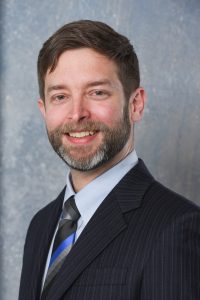 George Lunsford is currently President/CEO of RiverLand Federal Credit Union. In his capacity as CEO, he works with the board and executive team to set the strategic direction of the credit union, oversees its operations, manages its financial performance, and ensures the credit union focuses on serving its members financial needs, adhering to the credit union philosophy of "people, not profit." A lifelong New Orleanian, he received his BS in Computer Science from the University of New Orleans and returned to UNO to complete his MBA. In his spare time, he enjoys traveling, rooting for the New Orleans Saints, and helping his spouse with her cat rescue efforts.
J. Luis Banos Jr. - Board Member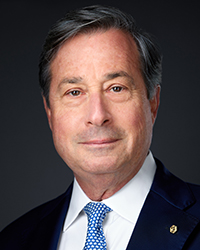 J. Luis Banos, Jr. has been a Director at Fidelity Bank since 2006. He is the Chief Executive Officer and Chairman of the Board of ORX Exploration Inc., headquartered in New Orleans, LA. The company is engaged in exploration and development activities along the central U.S. Gulf Coast and is actively expanding its presence and leadership position in that area with sub-salt, onshore exploration.
Banos is a member of the Professional Landmen Association of New Orleans (PLANO), whose philanthropic contributions include the Catholic Charities Care Center, providing shelter for families in need, and the New Orleans Mission, a faith-based homeless shelter and rehabilitation center.
He is also a former member of the Board of Directors of the Metropolitan Crime Commission (MCC), a non-profit, privately funded, citizen's organization dedicated to exposing and eliminating public corruption and to reducing the incidence of crime and improving the administration of justice in order to improve the quality of life for citizens in the Baton Rouge and New Orleans metropolitan areas and throughout Louisiana.
Gabriel Virdure - Board Member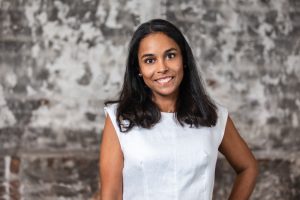 Gabriel Virdure is a Senior Architect and Associate with TPA Architects. As an Associate Gabriel is part of
the leadership team and has worked on a diverse array of new construction and adaptive reuse projects
that includes multi-family, hospitality, governmental, and institutional developments. In her role she has
worked with a variety of clients including Non-profit organizations to design their facilities based on
their programmatic needs and strategic goals for future growth.
She has served as Board member and past president of Chapter president for Commercial Real Estate
Women (CREW) that connects and supports women in the CRE industry on a national stage. She also
served as co-chair of Capital Property Planning for Junior League of New Orleans (JLNO), a member of
the New Orleans Chapter of the American Institute of Architects and Women in Architecture.
Kenyon Webber - Board Member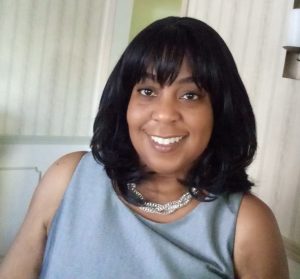 Kenyon Webber is a Senior Lead NERC Compliance Engineer within Entergy Nuclear Risk Assessment
group. She holds a bachelor's degree in electrical engineering and a minor in math from Tennessee
Technological University in Cookeville, TN.
Originally from Tennessee, her engineering experience started with a co-op while in college with a small
utility called Jackson Energy Authority in Jackson, TN, where she solidified her commitment to
engineering as a major. After which, she also interned with Tennessee Valley Authority.
Webber's Entergy career began at the Vermont Yankee Nuclear Power Station as an Electrical Design
Engineer. She then relocated to New Orleans as a Substation Design Engineer, and then transferred to
the Transmission Design Basis Standards team with a focus of Substations. She recently transferred to
the Risk Assessment group for the nuclear organization where she currently works. In her current role,
she oversees the implementation and ensures compliance of NERC standards for Entergy Nuclear
organization, where she provides technical support for NERC Compliance program.
In her spare time, Webber enjoys traveling, home projects and volunteering. She likes doing home
renovation projects herself because she feels she can encourage other women to use their critical
thinking and planning skills for home improvement, and more. She strongly believes that volunteering is
important for women in STEM fields to share knowledge and experiences with young ladies to encourage
and empower them as they pursue their chosen fields.
Joseph Devall - Board Observer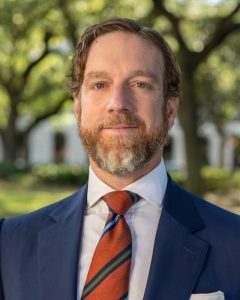 Joseph Devall is a partner at the firm Hale Devall. In his litigation defense practice, Joey has extensive experience providing transactional and litigation services to clients in the maritime, energy, and insurance sectors.
Joey manages a broad range of transactional matters including drafting, reviewing, and negotiation contracts, including master service agreements, vessel charter parties, towing contracts, vessel construction agreements, construction contracts, sub-contracts, purchase and sale agreements, leases, asset purchase agreements, teaming agreements, and joint venture agreements.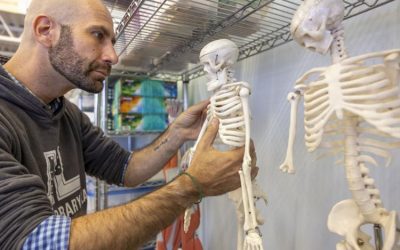 Arielle Hunter can't even begin to describe the challenges of being a high school science teacher. "This is one of the only jobs that you have to prepare for the workday. And then you leave that workday with work to grade, and then you have to prepare for the next...
read more
Our Location
STEM Library Lab
3011 N I-10 Service Rd E
Metairie, LA 70002
504.517.3584
Note: we have moved and are no longer on St Bernard Ave
Regular Hours
Monday-Wednesday 2:00-6:00 pm
Thursday 2:00-7:00pm
Friday 2:00-5:00pm
Saturday 11:00am-3:00pm

Summer Hours
Monday-Friday 10:00 am-4:00 pm