Service Learning Program Applications & Forms
"I truly believe these service-learning experiences have made me a more effective teacher and have provided students a voice and a chance to show how much of a difference they can make as a citizen, even at a young age."
-Barry J. Guillot, NBCT | 8th Grade Earth Science, Harry Hurst Middle School
Eligibility
Teachers who would like to participate in the Service Learning Program must apply for an award using the button below.
The criteria to apply is as follows:
Grades K-12 from schools in Louisiana and Mississippi are eligible.
Any subject area is eligible for participation in the Service Learning Program.
Applications for the 2023-2024 school year will be accepted electronically via the STEM Library Lab website between February 1, 2023 – May 5, 2023.
Projects are part of a school course or classroom learning; grant awards do not fund extracurricular activities such as school clubs (or the community service projects of a club).
Policies and Requirements for the Service Learning Program are available here. Got questions? Contact the Service Learning Manager, Maria Landrum, at maria[at]stemlibrarylab.org or 504.517.3584, ext. 3.
PLANNING FOR SUCCESS – If you would like feedback on your 2023-24 project plan before applying, please submit a completed planning worksheet to maria@stemlibrarylab.org by April 7, 2023.
The Joe W. and Dorothy Dorsett Brown Foundation sponsors a Service Learning Kickoff Event every September, and representatives from schools receiving a service learning award are presented with award checks. Past award recipients showcase their service learning projects and service partner organizations, such as the National WWII Museum, Fast Food Farm, and the Nature Conservancy, offer hands-on activities and educational service opportunities for youth.
If you are interested in the Service Learning Program, but need more information, please email Maria Landrum at maria[at]stemlibrarylab.org or call 504-517-3584.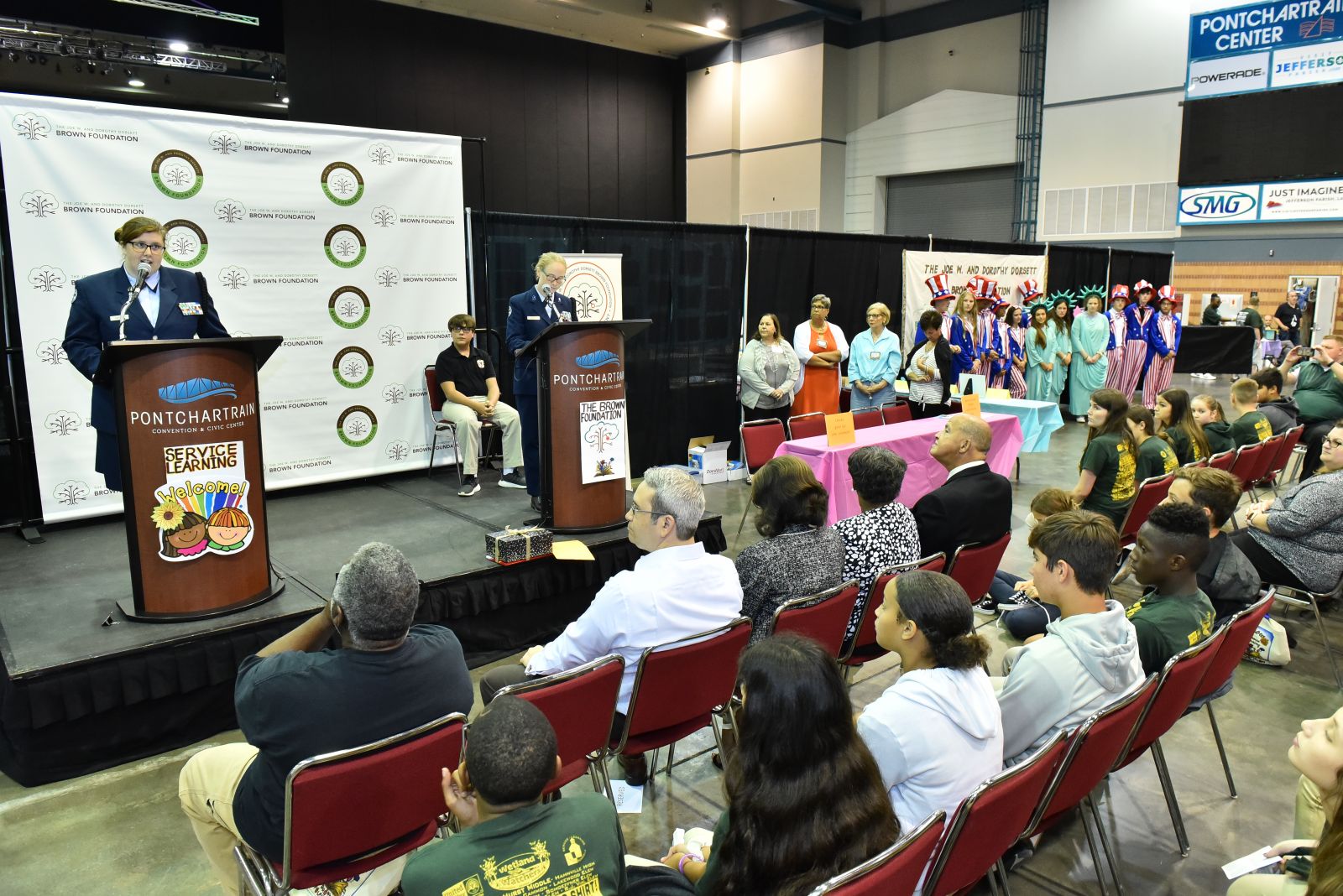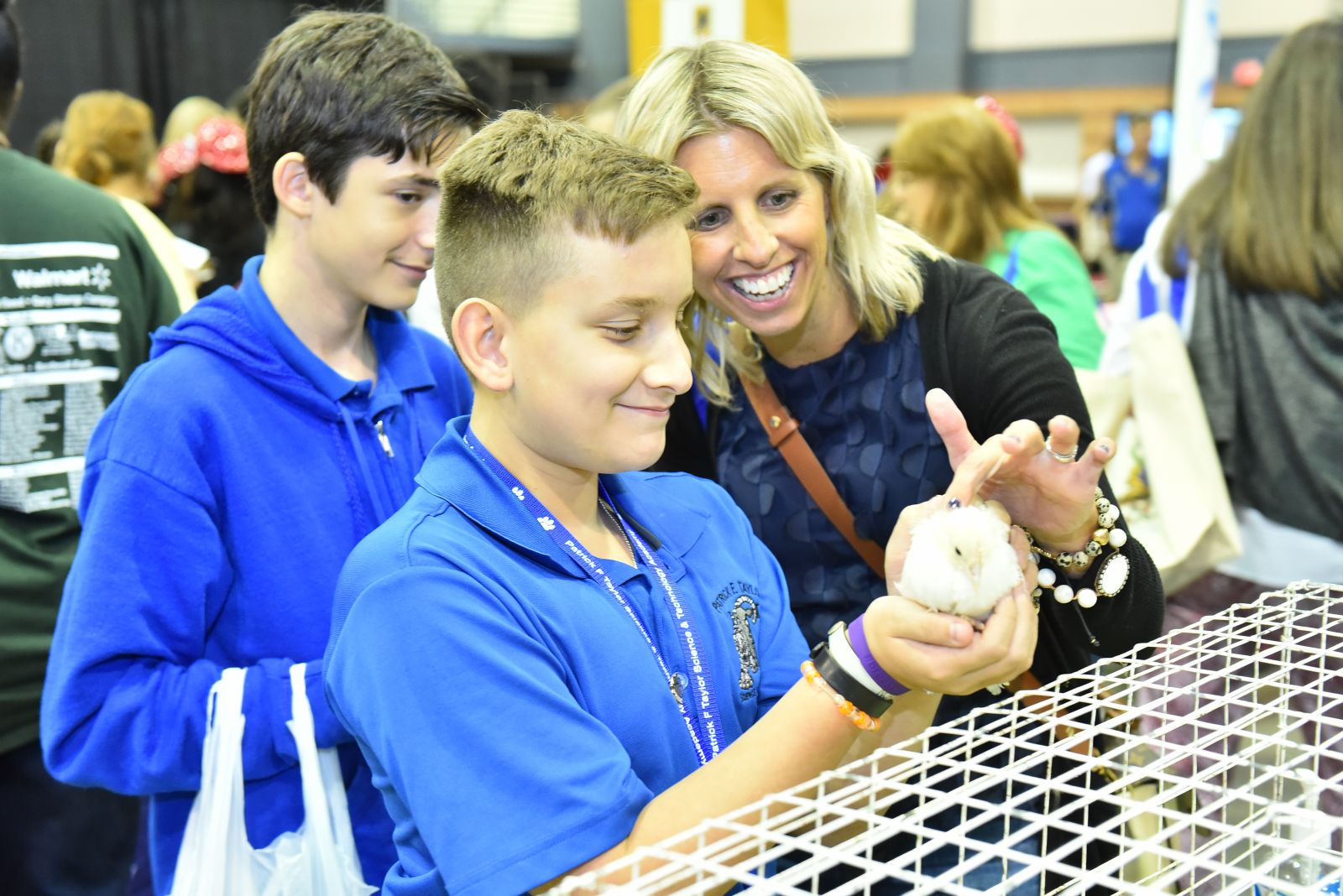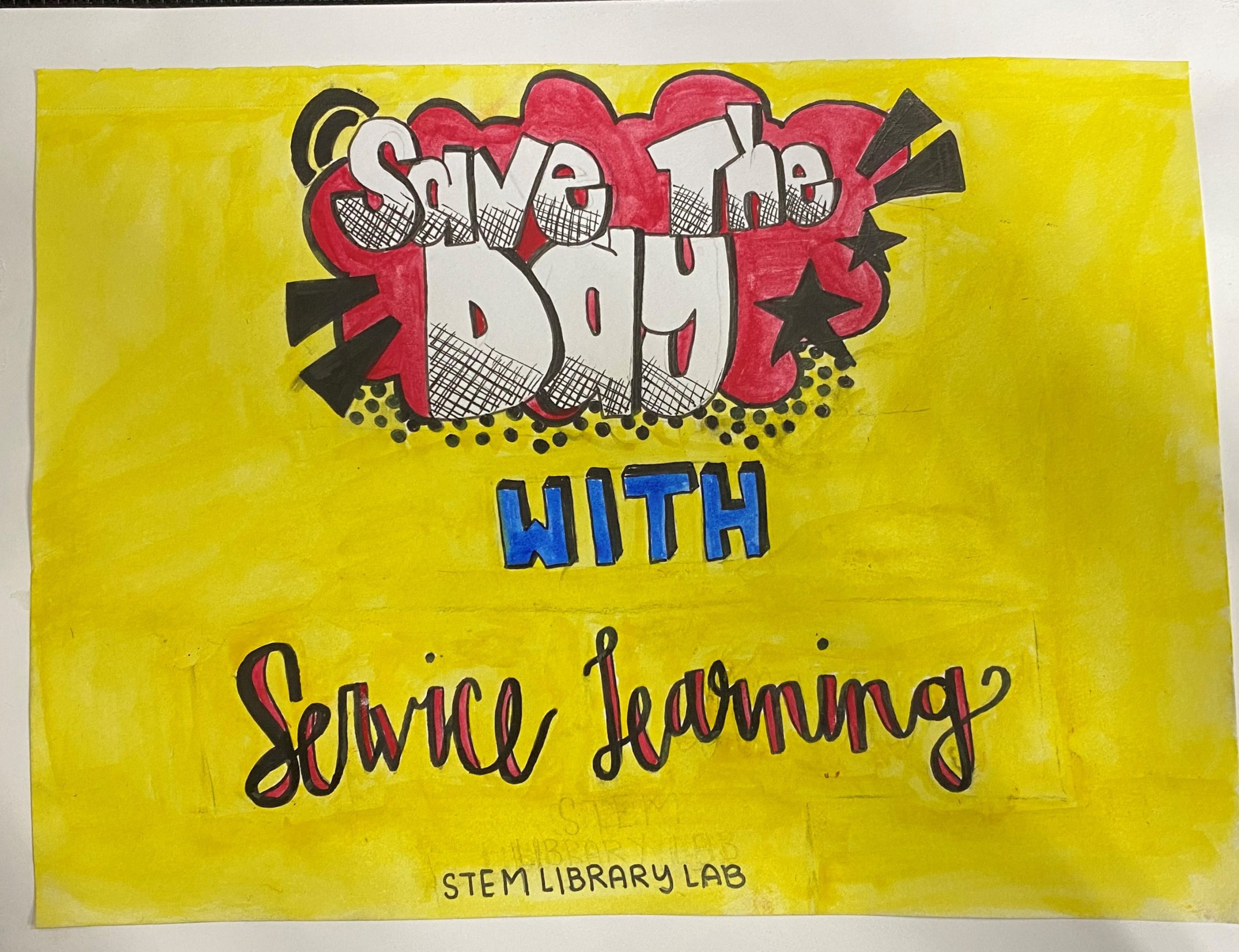 The Brown Foundation Service Learning Program sponsors an annual Service Learning art contest for students in grades K-11. The 2023 Theme and Logo Contest winner is Adelaide Friel, a student at Mount Carmel Academy in New Orleans!