Service Learning Program Applications & Forms
"I truly believe these service-learning experiences have made me a more effective teacher and have provided students a voice and a chance to show how much of a difference they can make as a citizen, even at a young age."
-Barry J. Guillot, NBCT | 8th Grade Earth Science, Harry Hurst Middle School
Eligibility
Teachers who would like to participate in the Service Learning Program must apply for an award.
The criteria to apply is as follows:
Grades K-12 from schools in Louisiana and Mississippi are eligible.
More than one teacher from the same school

can

apply for these non-competitive awards. Each teacher may submit more than one application.
Money must be spent within the same school year received and only for the proposed service learning plan.
Money must be used only in the state in which the school is located.
Money must be used to support students and schools in their service to their community with the consensus of participating students.
Requirements and guidelines for the Service Learning Program are available here. Got questions? Contact the Service Learning Manager, Maria Landrum, at maria[at]stemlibrarylab.org or 504.517.3584, ext. 3.
We favor applications which:
Are completed correctly and fully
Are for a specific class
Have a clear link between classroom objectives and the service learning plan
Involve student decision-making
Have a reasonable budget that clearly supports the service learning plan.
Applications for the 2023-2024 school year will be accepted between February 1, 2023 through May 5, 2023 and may be submitted via snail mail or electronically.
Online applications are strongly preferred, and we can help you submit if needed. You may also apply by mailing two copies of your application to:
STEM Library Lab
Service Learning Program
3011 N. I-10 Service Rd East
Metairie, LA 70002
Updated form coming soon!
This document is a draft of the new application questions and forms; it is subject to change prior to Feb. 1, 2023. A completed application draft will not be accepted in lieu of the official application, which will be available February 1, 2023.
The Joe W. and Dorothy Dorsett Brown Foundation sponsors a Service Learning Kickoff Event every September, and representatives from schools receiving a service learning award are presented with award checks. Past award recipients showcase their service learning projects and service partner organizations, such as the National WWII Museum, Fast Food Farm, and the Nature Conservancy, offer hands-on activities and educational service opportunities for youth.
If you are interested in the Service Learning Program, but need more information, please email Maria Landrum at maria[at]stemlibrarylab.org or call 504-517-3584.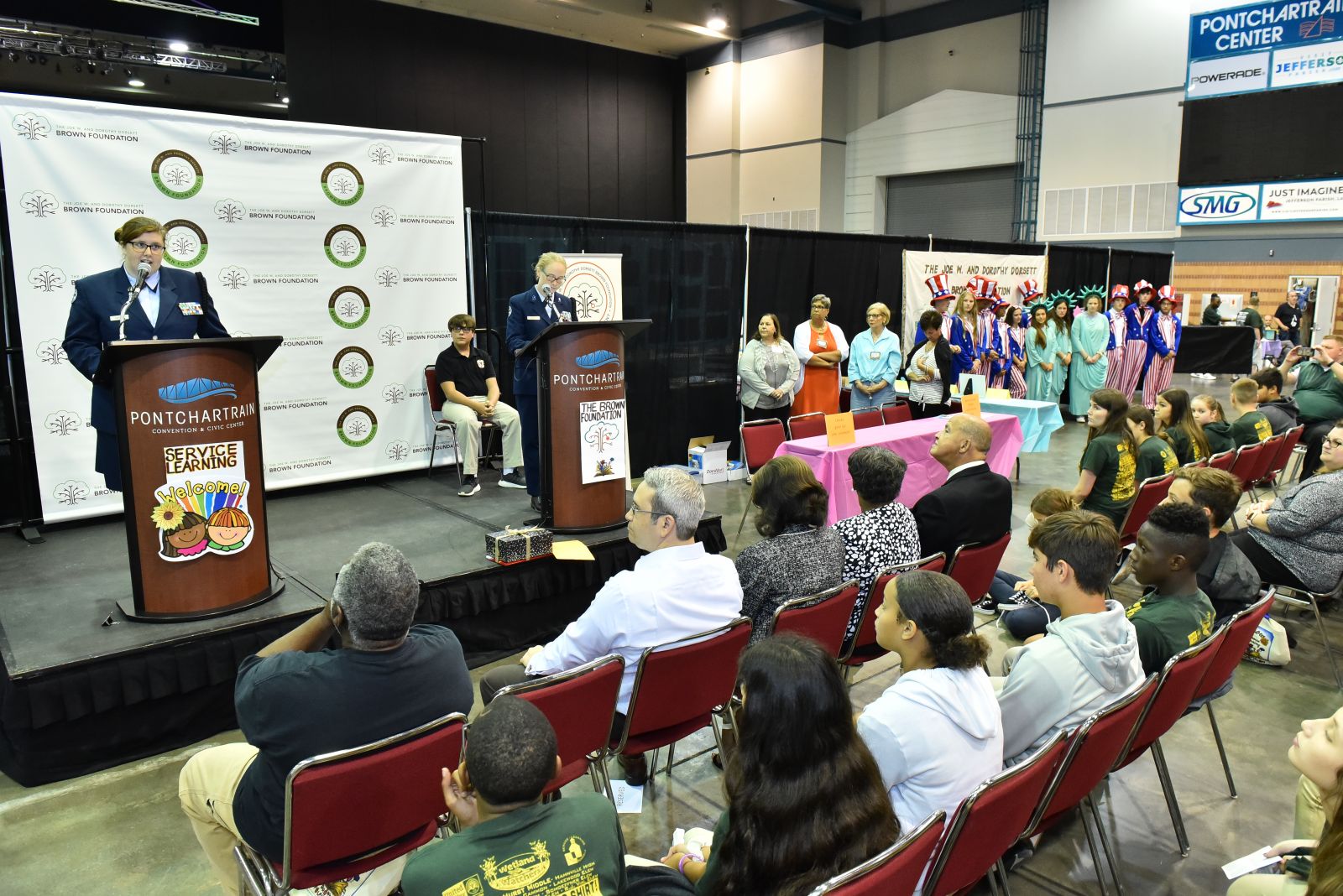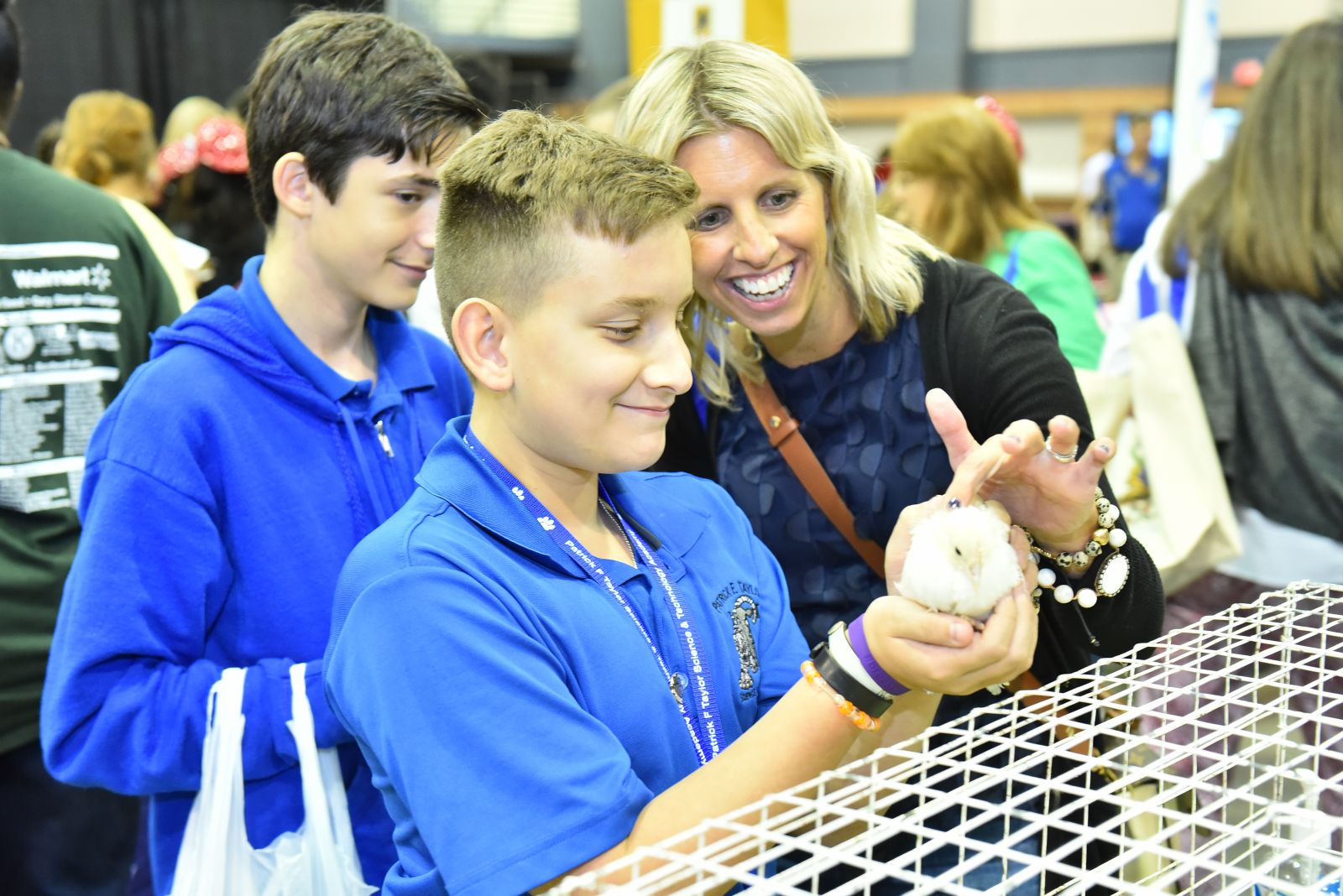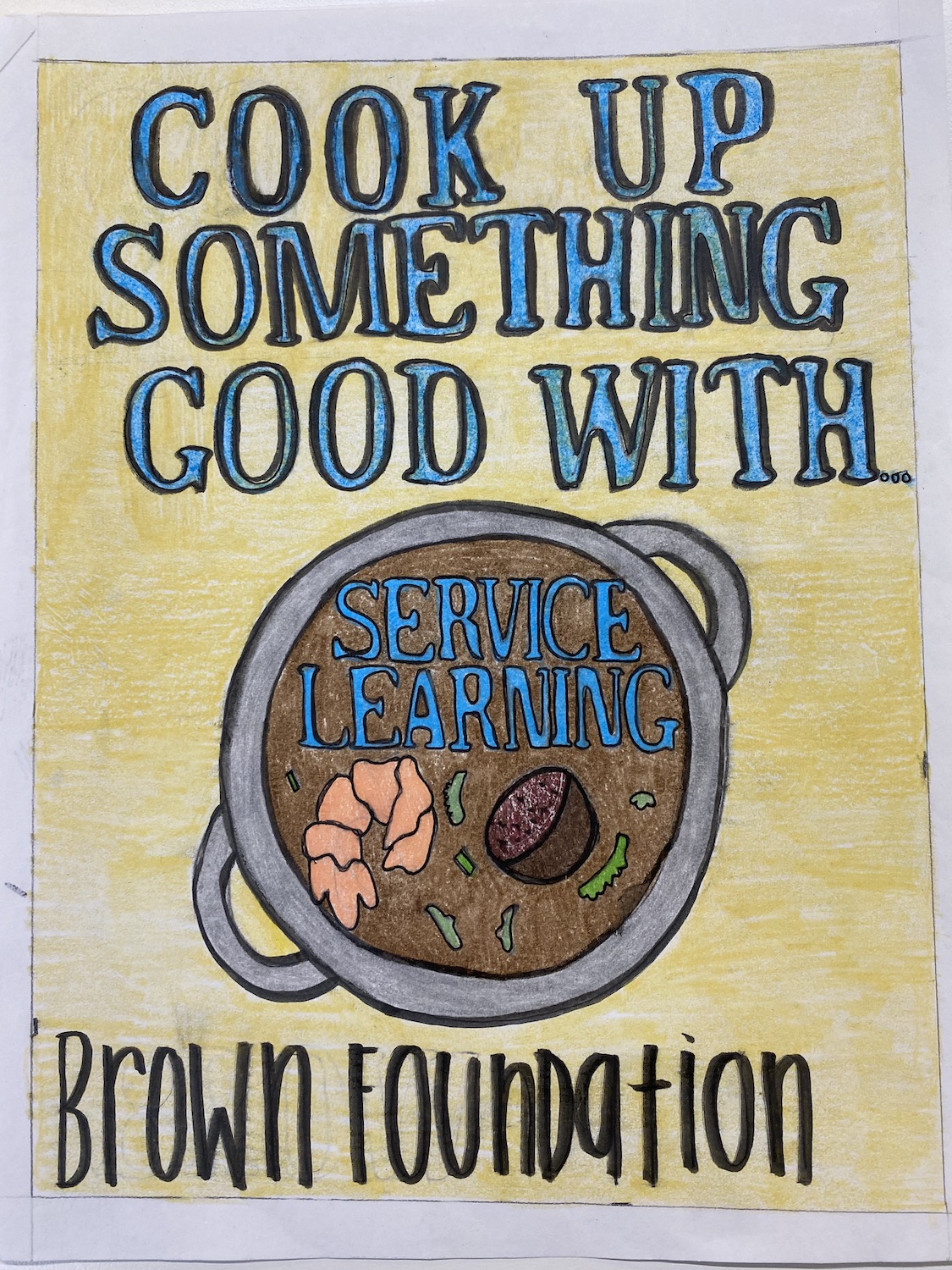 The Brown Foundation Service Learning Program sponsors an annual Service Learning art contest for students in grades K-11. The 2022 Theme and Logo Contest winner is Emma Palermo, a student at Mount Carmel Academy in New Orleans!