"Organizations like SLL play a vital role in helping build community across our education system, particularly in critical content areas like science, math, and engineering." – Josh Densen, Bricolage Academy
Become A Supporter
We are always looking for people to join us in creating new opportunities for student learning.
Whether volunteering in our library or in classrooms, making a monetary or in-kind donation, interning for credit, or joining our all-star staff, we're excited to hear from you!
Community Business Initiative
We invite local businesses to support schools in their area through our Community Business Initiative.  Learn more about how your company can get involved helping students access high quality STEM instruction in their classrooms.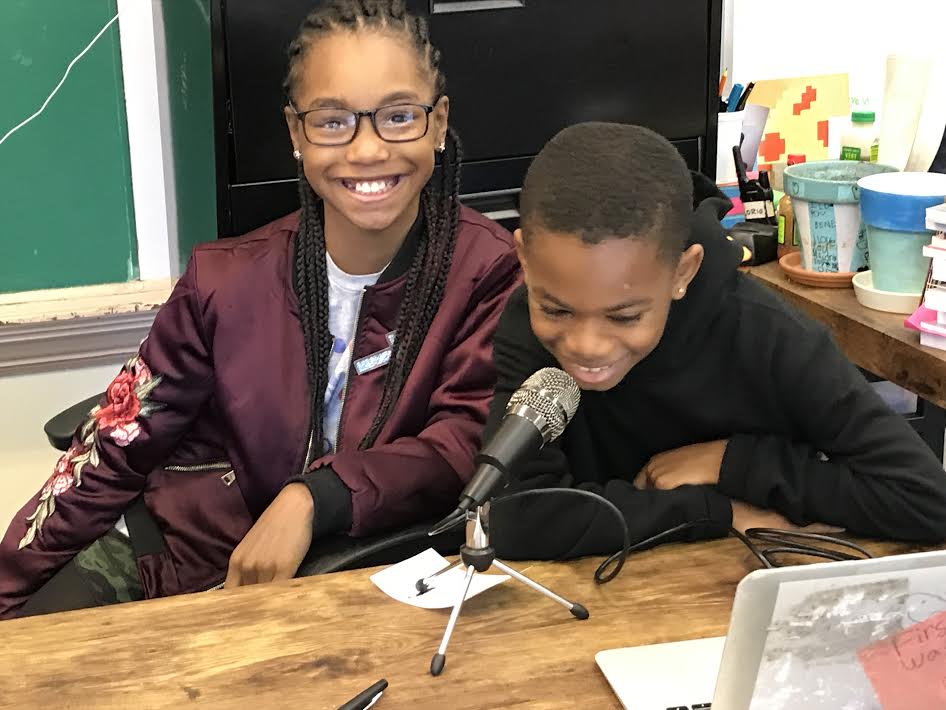 STEM Library Lab is community supported, and your help is crucial to accomplishing our mission. We have a variety of sponsorship levels, as well as special projects and collections that your support will make possible.
How would you like to support our work?
Make a One-Time Donation
Your one-time donation at any level sustains the work we do. Thank you.
MAKE A MONTHLY $20 DONATION
Science equipment is expensive! The average cost of lab equipment requested by teachers is $227. Your $20 monthly donation will equate to between 1-5 new labs for teachers this year! Thank you.
MAKE A MONTHLY $50 DONATION
A $50 monthly donation will help us to develop new community resources within our Office Hours with Experts programs, creating opportunities to pair teachers with local planning expertise from within the New Orleans community. Thank you.
BECOME A PATRON OF THE SCIENCES
Consider joining at our Patron of the Sciences level by supporting one of our outstanding collections and projects. Contact us to learn more about the benefits of supporting at this level.
We consulted with eight STEM lending libraries, to develop a comprehensive list of most needed and most used math manipulatives, from K-12, with a focus on K-8. STEM Library Lab staff vetted this list against over 5 materials manufacturers' recommendations for suggested materials, as well as our Pilot Cohort of teachers. For $5,000, STEM Library Lab can purchase a complete collection of math manipulatives and resources for number sense, algebra, geometry, and statistics, along with associated resource books and reproducible worksheets for teachers, creating a comprehensive 1 stop shop to meet the needs of New Orleans math teachers.
STEM Library Lab has prepared a collection of over 400 STEM biographies on over 150 distinct subjects, including a wide array of women and people of color STEM pioneers. This book library collection, valued at $7,800, is one of our many project collections which needs funding support. Member teachers could access the collection and check out portions or all of this library for up to 4 weeks, allowing their students access to individualized nonfiction STEM literacy projects.
Educational Innovations, Inc. manufactures and sells specialty equipment primarily intended for demonstrations and other deliberate classroom activities. Because these pieces are nuanced, few New Orleans area schools can afford to purchase items which may only be used for one day a year in a given classroom, but which are unequivocally the ideal tool for teaching given concepts. For $4,000, STEM Library Lab can purchase the 50 item collection which we have vetted through the EI website in partnership with their CEO as well as our Pilot Cohort of teachers.
Sponsor A School! Do you have a particular school you know and love? Help bring them the gift of science by sponsoring an annual membership. This is a fantastic way to bring STEM learning to life for a new generation of students!