"The children have learned and had a wonderful experience and opportunity to see a skeleton, the anatomy of the human body with it's organs, the earth with it's universe and last but not least the LEGO Table. This has been a wonderful experience for my class to utilize.  Everything was used daily, Fantastic materials! "
Frann Robertson, Pre K 4 Teacher,  Crocker College Prep
COMING SOON!
We are in the process of converting our Catalog into an Ecosystem Database. If you're on our newsletter list, there's no need to check back, as we'll announce the updates soon!
You can still contact us to share an opportunity that we may have missed.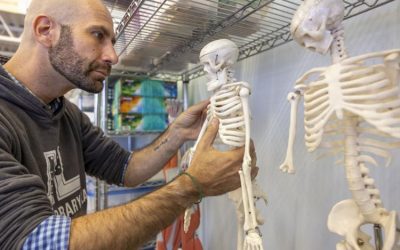 Arielle Hunter can't even begin to describe the challenges of being a high school science teacher. "This is one of the only jobs that you have to prepare for the workday. And then you leave that workday with work to grade, and then you have to prepare for the next...
read more