"Going to the STEM Library Lab was so helpful for both my virtual and in-person classroom preparation. It was like being a kid in a candy store – so many wonderful goodies! The staff is very knowledgeable and friendly!"
1st grade teacher, Foundation Prep
The 2023-2024 School (since july 17)
According to the U.S. Department of Education, public school teachers spend over $450 out of pocket per year on classroom materials for which they are not reimbursed. This is a service we are very passionate about, knowing the need for classroom materials are so universal for all schoolteachers.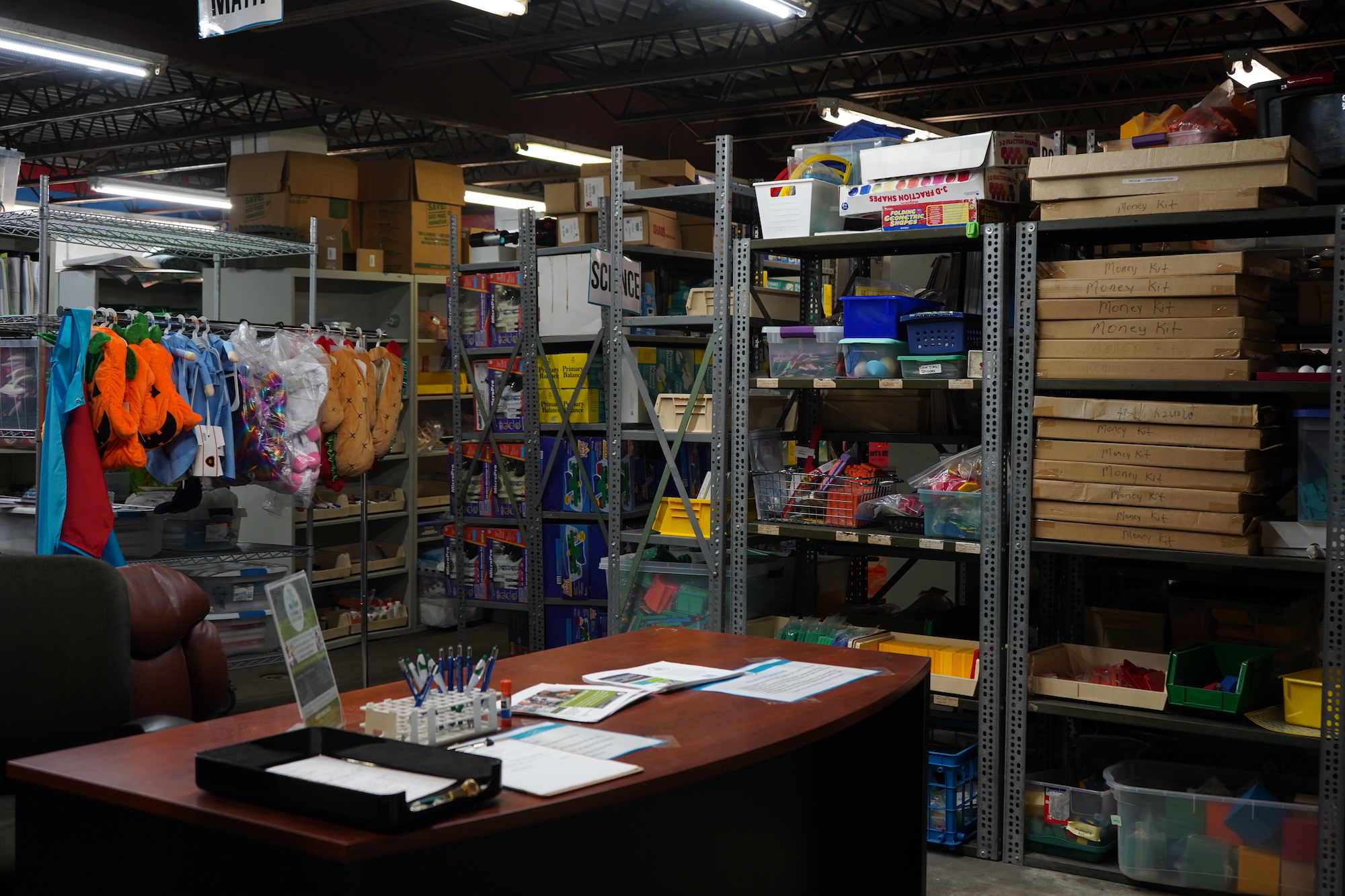 Take Free Classroom Supplies
The Free Store is a space for teachers to pick up free materials for their classrooms! You'll find office supplies, organizers, art supplies, resource kits, learning aids, manipulatives, and more, everything you need for your classroom or virtual classroom. These materials were provided by in-kind donations from individuals and local businesses.
Do you have items to donate to the Free-Store?  Fill out this form and our Free-Store Manager will reach out!
Use our Free Poster Printer, Laminator, and Cricut
The Copy/Print Center is a free resource available to teachers who wish to make copies for their classrooms. We have a full-sized printer, a poster printer, a laminator, and a Cricut die-cutting machine available, completely free of charge.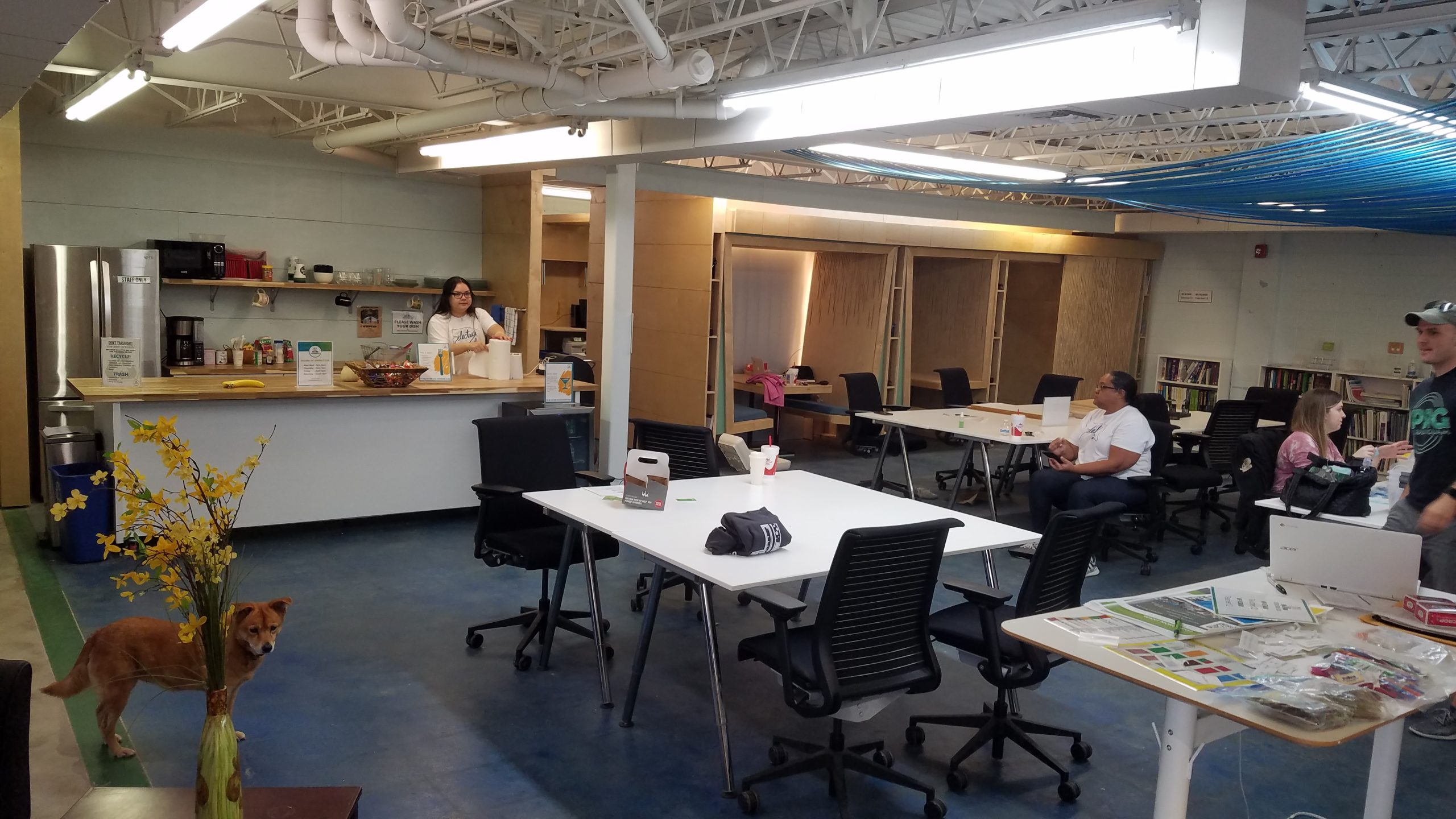 Stop By The Teachers' Lounge
The Teachers Lounge is a resource for teachers to grab a coffee and check out our Science Reference Book Collection, where we have over 1,000 books that teachers can peruse to support heir classrooms. Book topics include classroom management, coaching, NGSS pedagogy, cross-cutting concepts, individual lesson activities, teacher preparation, and many more. Teachers can rent a computer and work on their lesson plans in the comfort of this third space away from their students.