The Teacher Free-Store is open
to educators across greater New Orleans.  Any teacher can stop by and "shop" (for free) between 4-6pm Mondays and Thursdays, or 3-5pm Fridays.  You'll find office supplies, organizers, art supplies, resource kits, learning aids, manipulatives, and more.
A video inventory of what is in stock will be posted periodically, but feel free to stop by, have some coffee and chocolate, and fill up a bag!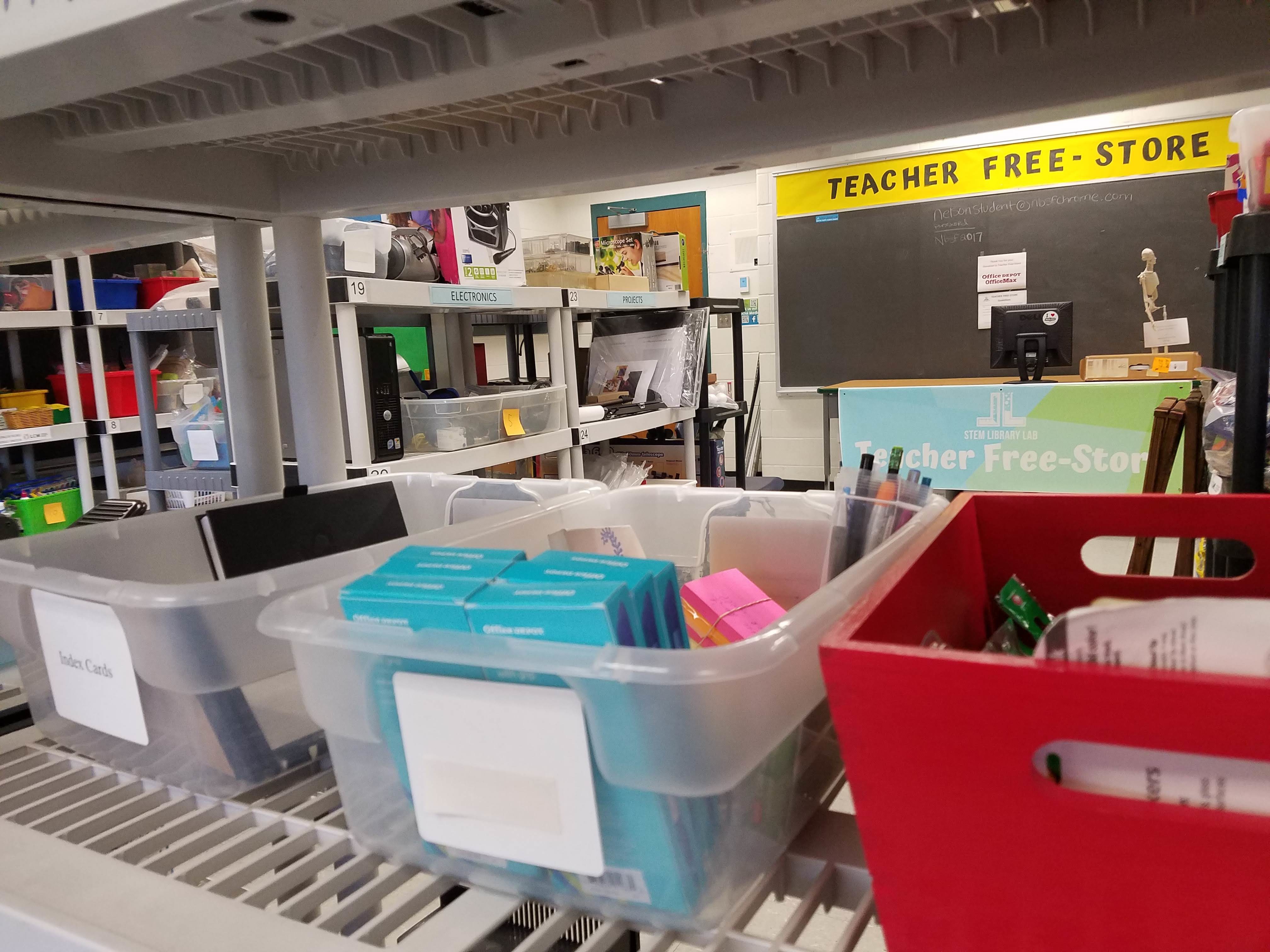 Support for the Free-Store
comes from donations provided by local businesses and from retired teachers.  Do you have, or know someone who has, materials to donate?  Email info@STEMLibraryLab.org.  Thank you to contributors including Office Depot, Shell, Louisiana Children's Museum, SoFAB, Bart's Office, and more!