The Teacher Free-Store is open
to educators across greater New Orleans.  While coronavirus restrictions are in place, any teacher make an appointment and "shop" (for free) between 2-5pm Mon, Tues, and Thurs.  You'll find office supplies, organizers, art supplies, resource kits, learning aids, manipulatives, and more, everything you need for your classroom or virtual classroom.
Step 1: Make an appointment using the calendar below
Step 2: Open the photos of the shelves to see what is in stock
Step 3: Complete the request form, requesting the materials that will be brought out directly to your car.  Please be specific about what you need, we will only be able to bring you items that we can figure out.
NOTE: If you do not complete All Three Steps, we cannot fulfill your order!  If you want Free Teacher Supplies, you must complete all three steps in full.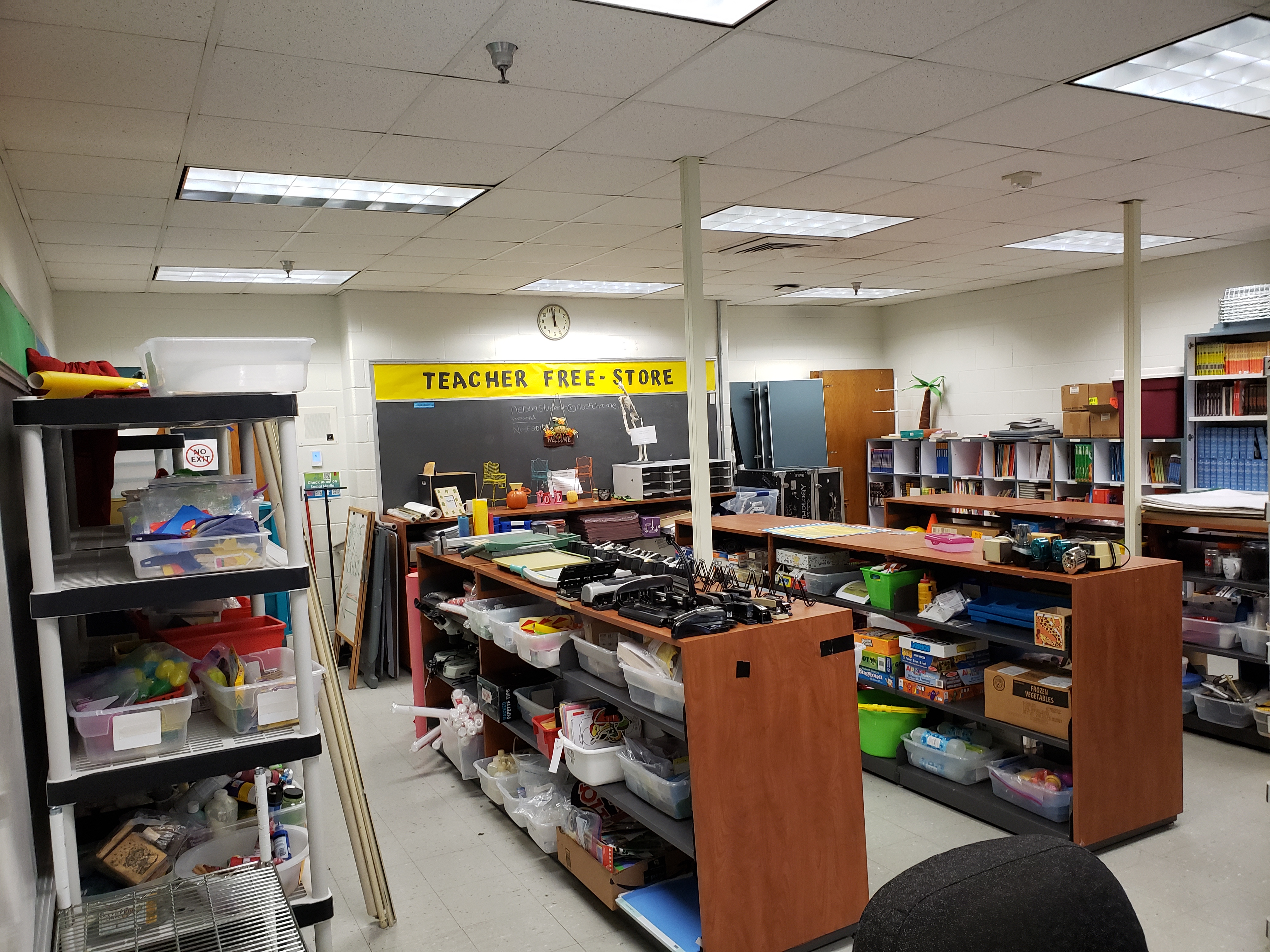 Support for the Free-Store
comes from donations provided by local businesses and from retired teachers.  Do you have, or know someone who has, materials to donate?  Email freestore@STEMLibraryLab.org.  Thank you to contributors including Office Depot, Shell, Louisiana Children's Museum, SoFAB, Bart's Office, and more!